Breast Cancer Risk & Abortion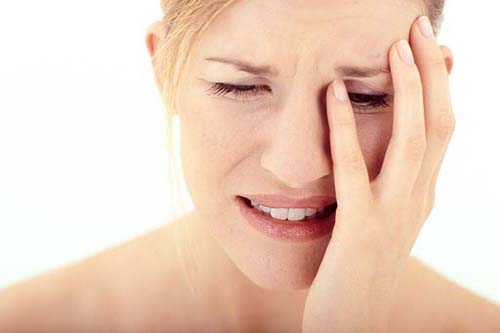 A new study has emerged from China showing a strong link between abortion and breast cancer, and that a woman's breast cancer risk appears to rise with each abortion she has.
The research was conducted by Yubei Huang et al. from the Department of Epidemiology and Biostatistics in the Tianjin Medical University Cancer Hospital and published in Cancer Causes and Control, a peer-reviewed international cancer journal.
Chinese women have had lower rates of breast cancer compared to women from western countries such as the US, but according to the researchers, breast cancer in China has increased at an "alarming rate" over the past two decades, corresponding with the rise of the Chinese Communist Party's one-child policy.
This policy is strictly enforced, and pregnant women who already have a child are often forced to abort. As a result, over 336 million babies have been aborted in China since the 1980s.
The researchers reached their conclusions after examining 36 articles (two cohort studies and 34 case-control studies) that investigated the associations between abortion and breast cancer.
Their findings were substantial. The overall risk of developing breast cancer in women who've had an abortion was 44% higher than women who have not had an abortion.
They also found that the risk of breast cancer increased as the number of abortions increased.
Two abortions increased a woman's cancer risk by 76%, three by 89%.
"In summary, the most important implication of this study is that induced abortion (IA) was significantly associated with an increased risk of breast cancer among Chinese females, and the risk of breast cancer increases as the number of IA increases," concluded the researchers.
The researchers called their findings "consistent" with those of Dr. Joel Brind, who found in a 1996 meta-analysis that women had a 30% greater chance of developing breast cancer after aborting their child.
Dr. Brind, professor of endocrinology at Baruch College, City University of New York and a director at the Breast Cancer Prevention Institute, called these findings a "real game changer" for the Abortion Breast Cancer (ABC) link.
The Chinese study falls in line with two similar studies published earlier this year.
In May, an Indian study found a 6-fold (600%) greater risk of breast cancer for Indian women who have had an induced abortion.
Another study from Bangladesh found that women with a history of induced abortion had a 20-fold (2,000%) increase in likelihood of developing breast cancer when compared to women who have not.
In a report last month, Dr. Brind called these findings "of the sort of magnitude that has typified the link between cigarettes and lung cancer."
Apparently the connection between abortions and breast cancer has to do with hormones and stem cells.
According to Dr. Jane Orient, estrogen increases by 2,000% by the end of the first trimester, which can increase a woman's vulnerability for estrogen-fueled cancers. But by the end of pregnancy, 85% of breast-cancer tissue becomes cancer-resistant due to hormones made by the fetal-placenta presence. (WND)
In a 2013 paper published in Cell Stem Cell, researchers found that a full-term pregnancy in a young woman (early 20′s) significantly reduces the number of mammary gland progenitors in her breasts. These are stem cells that have the ability to divide into milk-producing cells, but can also mutate to form rapidly dividing cancer cells.
The stem cell researchers also found that high risk women, like those with the BRCA gene, also have higher-than-average numbers of mammary gland progenitors. But women who carried a child to full term had the lowest populations of mammary gland progenitors, even lower than cancer-free women who had never been pregnant. (Harvard)
A full-term pregnancy protects against breast cancer, but the protection is lost with abortion,
and these women become more vulnerable to breast cancer.
If abortions are causing breast cancers, as these studies indicate, then there should at least be a correlation between the legalization of abortion and an increase in breast cancer rates.
Roe vs Wade legalized abortion in 1973 and over the next three decades, the rate of metastatic breast cancer in American women ages 25-39 nearly doubled, from 1.53 per 100k in 1976, to 2.9 per 100k in 2009. Clearly this is not the only cause of increased breast cancer rates, but it may be a significant factor.
In 2003, a National Cancer Institute study concluded that abortion was not a cause for breast cancer. Since that conclusion, there have been 13 statistically significant studies linking abortion to breast cancer. And as of the writing of this post (December 2013), there have been 73 studies since 1957 evaluating whether or not there is an increased risk of breast cancer for women who have had an abortion. 57 of these studies found a positive correlation, 34 of them were statistically significant.
One more thing I learned while researching for this post…
In 2005, the World Health Organization classified oral contraceptives (the pill) as
Class-1 carcinogens, one of only about 100 substances found to directly cause cancer in humans.
A 2009 study found that women under 45 had a 250-420% increased risk of triple negative breast cancer depending on their length of oral contraceptive use.
Ladies please consider these things carefully.
Labels: abortion cancer, abortion risk cancer, breast cancer, breast cancer abortion, colon hydrotherapy philadelphia, colonic philadelphia, risk of abortion