Steven Jackson Give Colonics the Big Thumbs Up!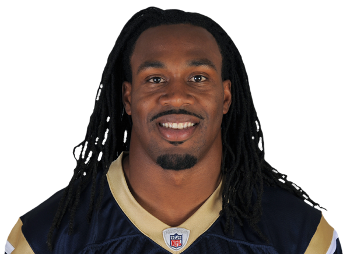 The St. Louis Rams' Steven Jackson was a colossal bust last season for many fantasy football owners, but he will apparently try anything to not be such a stiff this year. This includes agreeing, per his girlfriend's recommendation, to have a colonic in order to "clean his system out." Not only was his girlfriend, Supriya Harris on hand for the historic poop-letting, but he also shared his experience with Yahoo's Michael Silver.
Via Undrafted Free Agent, we get the messy play-by-play:
"My hands were covered in sweat, and the (colon therapist) lady comes in and starts talking my ear off. There's this thin hose-type-thing that you put up there that shoots water into you and sucks everything out, but I had trouble getting it in, and then it kept coming out. The lady had to come back six different times and put it back in there. It was brutal."
Interjected Harris: "When we got done and he walked out to the waiting room, I said, 'Steven, are you OK?' He said, 'I don't want to talk about it.' I swear to God, he looked like a kid who'd been in there with R Kelly."
Jackson laughed at the memory and shook his head in mock disbelief. "I can't believe we're talking about this," he said. "But I will say this: Once you get it all out of you, your body feels great. You get a boost of energy, and you feel like you can accomplish anything."
Does knowing this move him up or down on Brandon Funston's Big Board?
Labels: colon hydrotherapy, colonics, first colonic, st louis rams, steven jackson